In celebration of the 56th anniversary of the Beatle's appearance on the Ed Sullivan show, Richard Courtney, noted Nashville Beatle authority, real estate expert and host of Hippie Radio 94.5 "From Me To You" Sunday 9am CST Beatles fun radio show had me, Mike Stewart as featured guest on this show! I am a fan of the show, and when I finally got to meet Richard and told him about my love of the Beatles, my Beatles Jam Band, and my Hofner bass, he invited me to do this show that will be aired Feb. 9th, 2020. But is archived here and at the From Me To You Podcast here https://www.podomatic.com/podcasts/frommetoyou/episodes/2020-02-06T08_00_00-08_00
In picture from left to right is me, Richard Courtney, Nancy Lee Andrews, (Famed rock music photography and former fiance of Beatle Ringo Star in the 70's) and award-winning rock music and Beatle author Robert Rodriguez! It was so much fun to be with noted Beatle enthusiasts here in Nashville!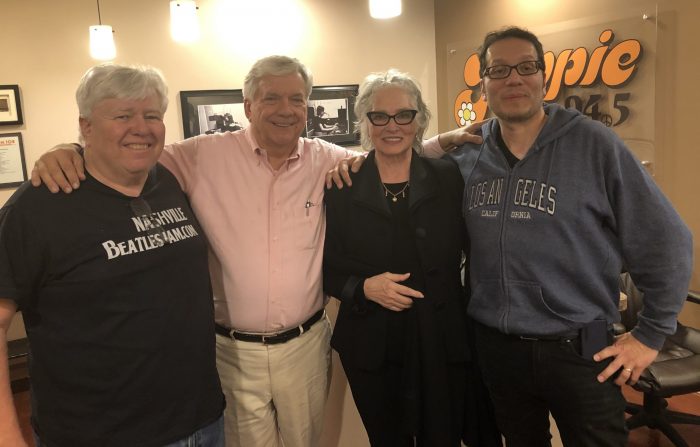 Here I am recording the show archived above at the Nashville Hippie Radio studios with Richard Courtney. It was so much fun to talk about the Hofner Bass and Paul's amazing bass lines of the 60's!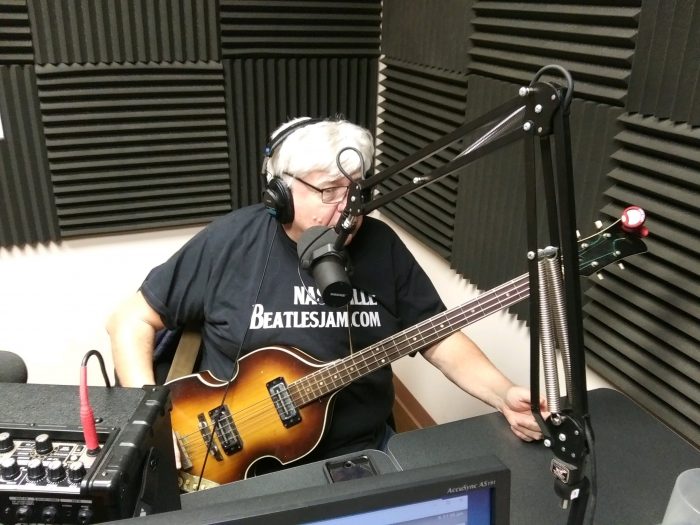 Coming soon our honey and jams for sale! Richard loved his jam and says so on the show!